"Express Yourself" Fashion Art Ball
"Express Yourself" Fashion Art Ball
As Deon C. Jefferson thought about the purpose of BeWellPBC's Be Well Do Well mini-grants to promote behavioral health and wellness, inspiration struck. That's not surprising given the talents of this true Renaissance man who is an artist, journalist, singer, and designer. His vision for a multi-media art and fashion event to showcase works inspired by mental health came to fruition on May 8, 2021, at Arts Warehouse in Delray Beach with 100 people in attendance. Twenty-seven original works of art, a fashion show that featured original dresses designed by Deon C. Jefferson for Gather and Gown along with Psyche Signature apparel, a Palm Beach County mental health-focused clothing business, and song and dance performances brought together like-minded artists who have experienced or dealt with mental health challenges. The ball also served as a form of therapy in a safe environment for those who have been locked down all year. "The community was able to bond and relate to each other," said Jefferson.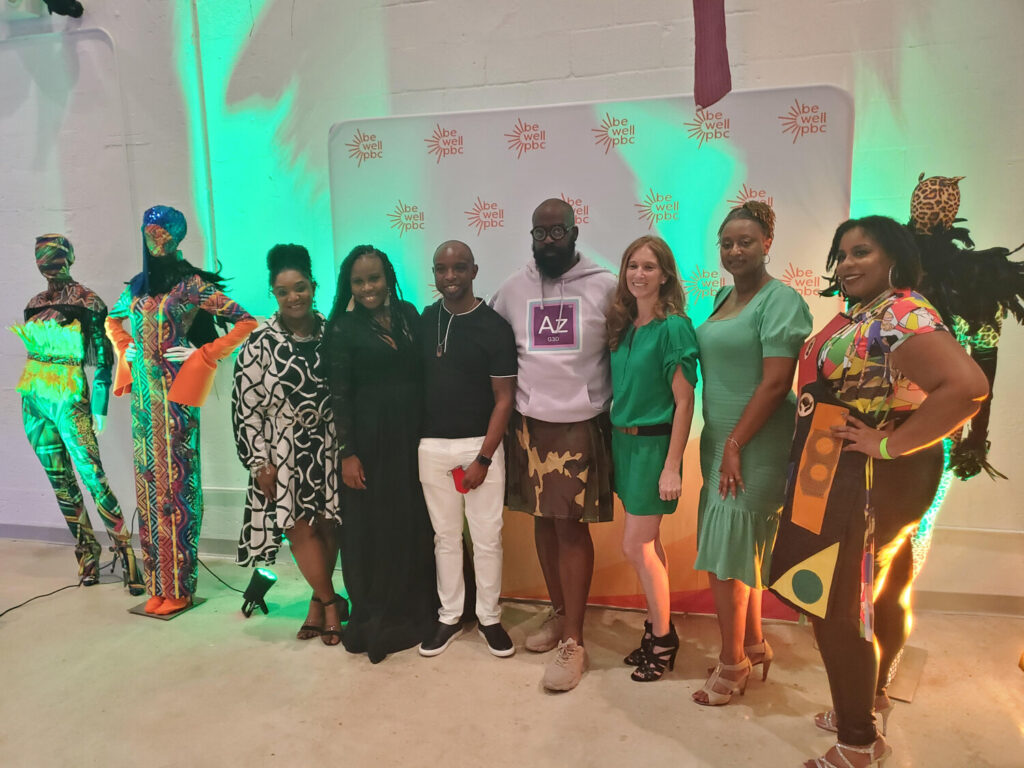 "People shared their mental health challenges, whether it was their own or a loved one's, and walked away appreciating that they are not the only ones going through certain things." Models chosen for the fashion show were local community members who had lived mental health experiences or were close to someone with a mental health challenge. They walked the runway in gorgeous gowns designed by Jefferson and T-shirts and hoodies from Psyche Signature with symbols of various diagnoses from anxiety to Alzheimer's. The models represented every race, ethnicity, and size—from 2 to 26W. "We wanted to use regular people from the community to relate to our audience," said Jefferson. "They were all so dedicated. We didn't even do a practice run-through of the show because of COVID and they were all amazing." The closing scene of the fashion show was dedicated to self-care with models walking confidently in Jefferson's floor-length gowns. After the show, the models talked with guests freely about their mental health experiences represented by their Psyche Signature clothing, which is the purpose of the brand. By wearing a fashionable expression of mental health, the company's hope is that people will be able to challenge the shame or embarrassment they may feel about their condition(s), share their story, and educate on their journey.
Dancer Iman C of Miami channeled the racial justice struggles of the past year through her performance choreographed to "I Can't Breathe" by H.E.R., a song that was produced after the George Floyd murder and won Song of the Year at the 63rd Annual Grammy Awards. "It started as a protest song, and became so much more," said Jefferson. The audience was so moved they gave Iman several standing ovations.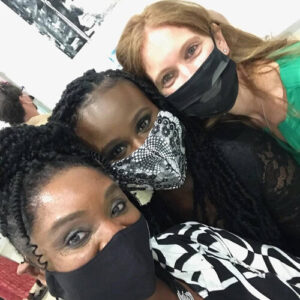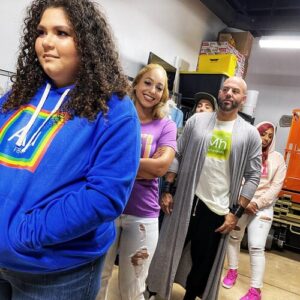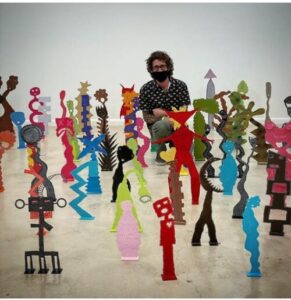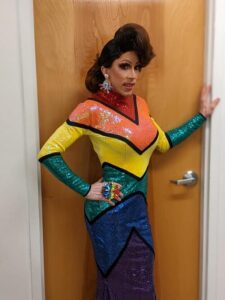 Classically trained singer Christina Turner of Columbus, Ohio, known as "Chrissy T.," performed "Closer to My Dream," hitting the high notes reminiscent of Mariah Carey, rousing the audience to burst into applause. Turner lost her father a month ago and shared how the song was an inspiration to keep moving forward no matter the challenges.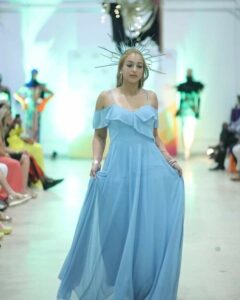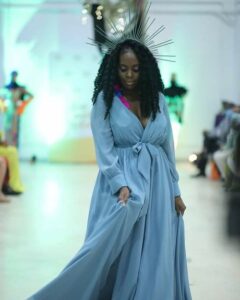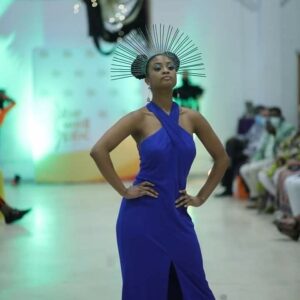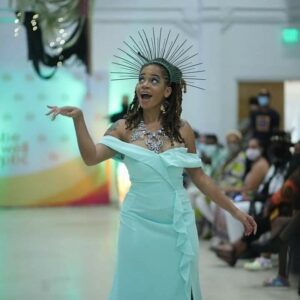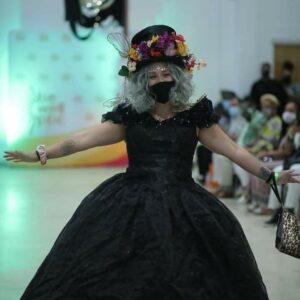 Attendees were also moved by the works of art, including paintings, sculpture, 3D pieces and video installations submitted by South Florida artists from Palm Beach, Broward and Dade Counties. One entire room in the gallery was dedicated to Tyler Levitetz's installation, "The Boiz," with small sculptures made from sheet metal. Each "Boi" is a direct reflection of how the artist was feeling the day it was made. Some days have been happier than others, but even on the bad days, creating this artwork helps him immensely. All of the work throughout the show shared the artists' individual stories, serving as another way for guests and artists to share their own mental health experiences.
"My vision was to marry fashion and the arts with mental health to see how we could be effective in raising awareness and open conversations," said Jefferson. "It was beautiful to see so many people coming together to learn from one another and feel open and understood."