Obstacle Course That Leads to Serenity
Obstacle Course That Leads to Serenity
Laura Winston, a middle school teacher at Indian Ridge School for students with emotional and behavioral challenges, knew that physical fitness was a way to increase wellness and learning in the classroom. The Be Well Do Well grant she received for "The Obstacle Course That Leads to Serenity" morphed from an outdoor garden because of COVID-19, but it changed in ways that gave her "rambunctious" students lessons that will help them find focus and calm no matter where their paths may lead.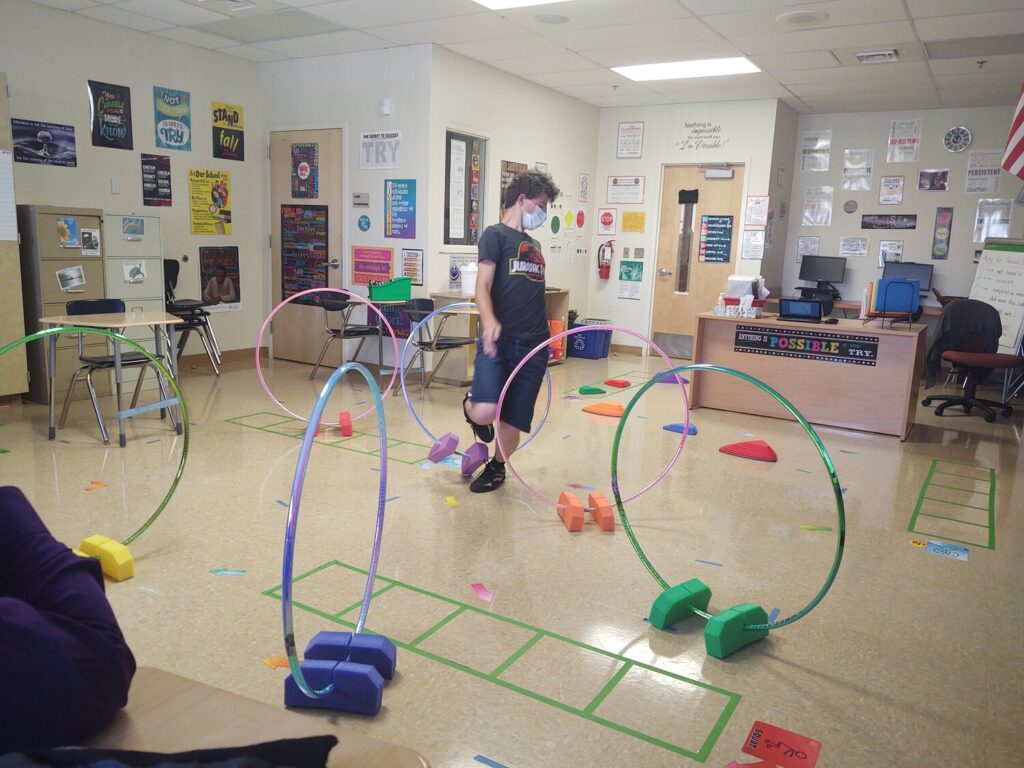 The magic begins at the very beginning of every class, every day, with "First Five Fit," five minutes for the children to engage with Laura in exercise, using the jump ropes, seated bicycle pedals, exercise bands, and mats that were purchased with funding from BeWellPBC. Every two weeks, students compete in obstacle courses Laura created in the classroom with agility routers, hula hoops, cones and more. Laura has seen the impact of the program on the 40 middle schoolers she teaches every day. "Exercise is good for their physical health, mental health and learning, so it is a win-win-win," she said.
Laura's intention was to promote healthy habits with opportunities for collaboration, problem-solving, creativity, and reflection. The program also aims to improve attendance, perseverance, self-esteem, physical fitness, and mental health while strengthening school community. Both individual stories of improvement and signs of change across the middle school as a whole are evident because of the program. Laura saw how one female student felt better emotionally ever since she took up jumping rope. And she has seen how physical activity changed the dynamic of the classroom. "I've seen the positive behavior changes," said Laura. "They are eager to try. When you have something tangible and new, it definitely makes a difference. Without the equipment or incentives, I don't think I would have been able to motivate the students as much."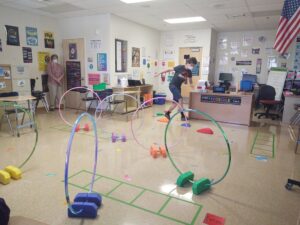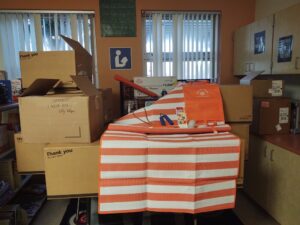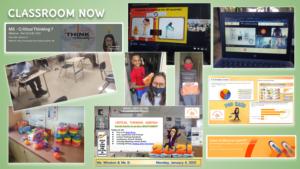 Laura also ensured that the students had ownership and voice in what was purchased, and they worked together to create a logo for the program. Creating healthy competition was a feature of the program with the children manning stop watches, and prizes incentivized the children to participate and to continue pursuing fitness goals. The program even helped Laura pursue her own goals, something she felt was important for the students to see. "I never exercised in my life. It was good for the students to see me struggling as I exercised with them, and I modeled behavior by showing them my exercise log. I'm teaching them that physical fitness helps to grow your brain and it helps with learning. It's made me more fit and I've seen the benefits."
The children saw the benefits, too, especially when they had the chance to bring all that they had been working towards in the classroom to a middle school-wide obstacle course competition and celebration in June. Laura is also looking ahead to next year when she hopes to be able to apply for more grants to expand the program to the school's outdoor playground by making it more interactive and having more teachers participate.
"They have learned so much," Laura said. "I believe that many of them will carry on and continue to use physical fitness to find serenity and enhance their ability to engage in the classroom."