Prepare Our Youth for Tomorrow
Prepare Our Youth for Tomorrow
If there was ever a time when youth needed hope for the future, it was during the COVID-19 pandemic. Lisa Cobb, executive director of Youth Empowered 2 Prosper, saw the need and received funding from BeWellPBC for her pilot program, "Prepare Our Youth for Tomorrow," an educational series to empower and instill confidence in teens and youth of color who come from under-served/low socioeconomic backgrounds. Through bimonthly Zoom sessions from January to June 2021 with dynamic, inspiring presenters, she helped prepare 14 to 22-year-olds to thrive as adults by coaching the participants on discovering their purpose, entrepreneurship, public speaking, resume writing, interview skills, leadership development, financial literacy, and internship/apprenticeship opportunities.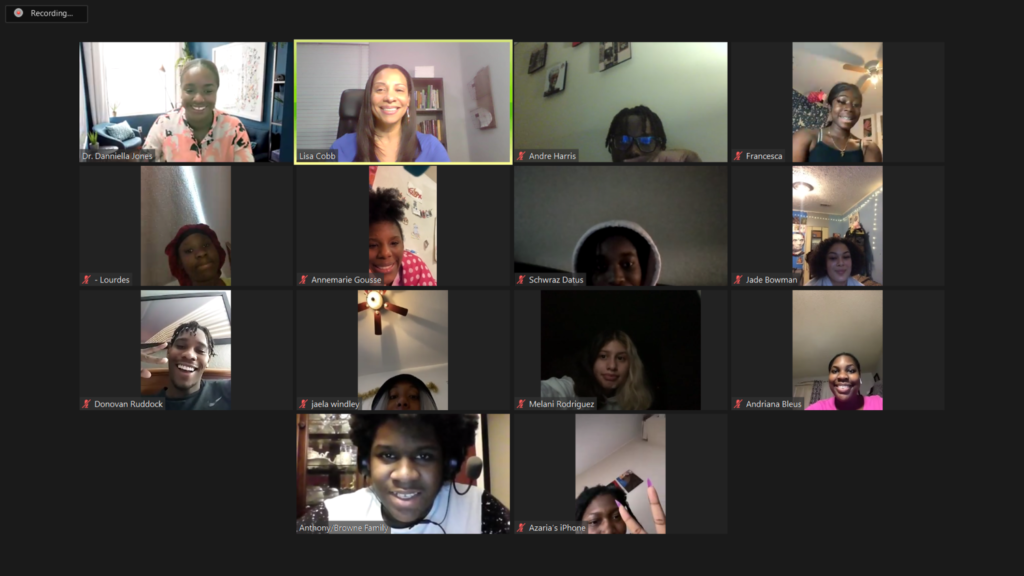 "It was an opportunity for like-minded youth to come together in a positive, safe space to communicate, ask questions and not feel judged," said Lisa. "The kids are all there to learn how to stretch their minds to be a better 'me.'"
The sense of cohesiveness that developed among the twenty youth who participated was a key component to help them build their confidence. In a session led by Dr. Daniela Jones, a licensed psychologist with Palm Beach County's Youth Services Department on implicit bias and microaggressions, participants shared personal stories and testimonials. For Lisa, it was an important session to get a window into their perceptions and to make them more comfortable in communicating their thoughts and experiences. "There was a lot of hurt and anger expressed, but having an outlet where people listen to you helps with communication skills."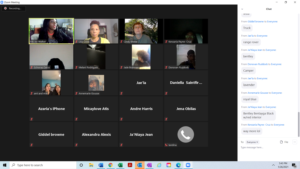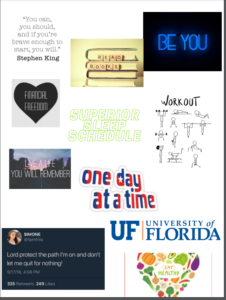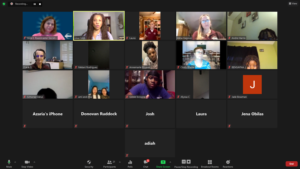 Other sessions provided introspection into the future and laid the foundation for creating a positive path forward. Youth were coached to discover how their purpose and passion are intertwined and then created vision boards on Canva that became screen savers and reminders of their goals for school, career, family and personal health. A public speaking session provided by Office Depot's Toast Master chapter instilled confidence for using their voices with conviction. Synovus Bank shared tips for budgeting and setting financial goals and provided understanding about borrowing, credit, rental costs and home ownership. Palm Beach Atlantic University delivered a "Career Destination Activation" session to show youth how to turn their passions into careers, followed by the school district teaching how to perfect resumes and cover letters. And Career Source rounded out their career-seeking skill set by sharing how to prepare for an interview.
The students will graduate from the program during a ceremony on July 13th. For Lisa, she is grateful that BeWellPBC provided the funding to "breathe life into this idea." In turn, she believes her program will breathe life into the hopes and dreams of youth with a positive focus on the future. "It's about having a positive mindset and skills you can use for life," said Lisa. "Don't just focus on your past or your present; focus on your future."
The future of Lisa's program also looks bright. She was able to leverage the success of the pilot funded by BeWellPBC to secure funding for a second program that will focus on a new program called "Teen Leadership PBC" for youth up to age 18. "We are going to engage them in a way that's intentional and purposeful to set them up for a great future."