"Sister to Sister" Project
Palm Beach State College Launches "Sister to Sister" Project
Sherry Fletcher has been advising students at Palm Beach State College for 17 years. She will tell you that it is the perfect job for her to be in a "helping profession" where she can give a hand up to students as they strive toward their goals. BeWellPBC gave her the opportunity to help even more students in a rewarding way by providing her with the first grant she ever received to advance the behavioral health and wellness of Black, Brown and Hispanic women who are first-time college students at PBSC. The key to the "Sister to Sister" program was pairing participants with peer mentors from faculty and staff and engaging the students in a series of health education topics, including mental health counseling and life skills.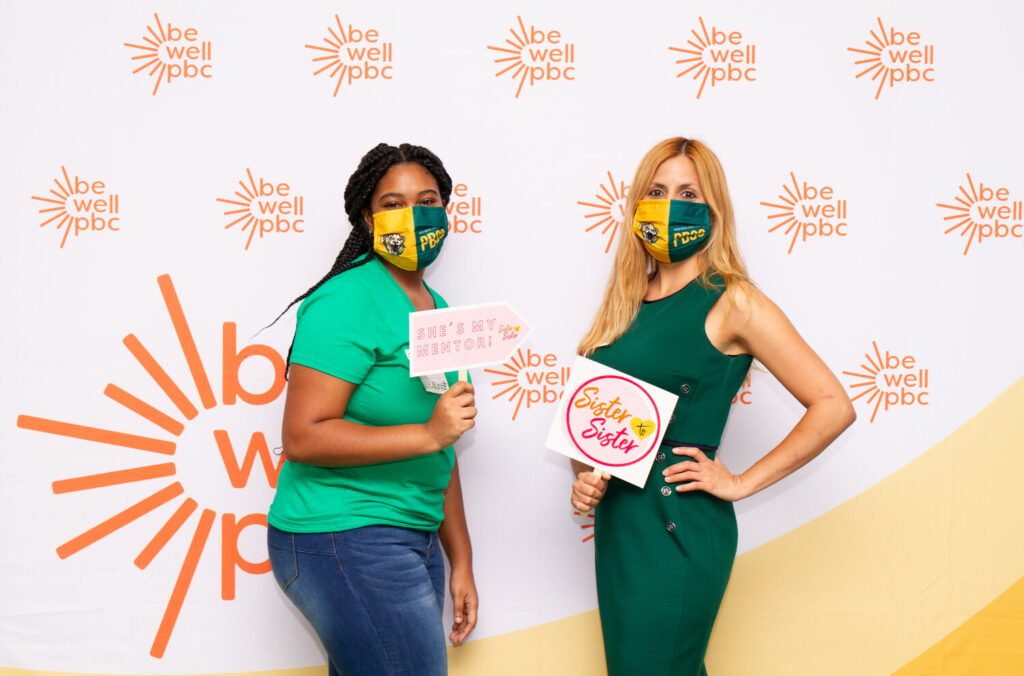 "A first-time student can get lost, especially women of color who are often underserved," said Sherry. "We want these women to have the support they need to stay in college, get a degree and be productive. We also thought students could go back and share the information we provided to their communities, health wise and moneywise. That was the premise."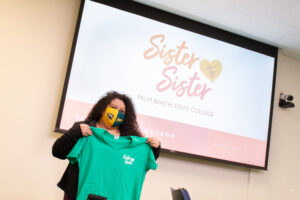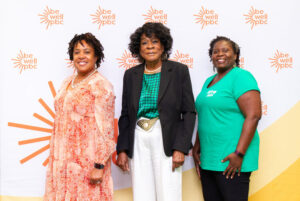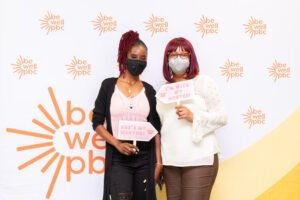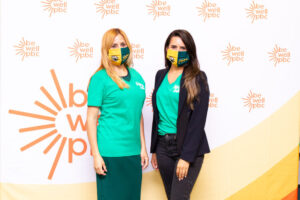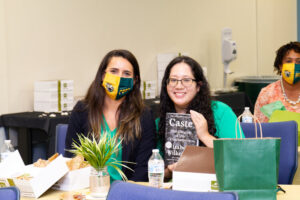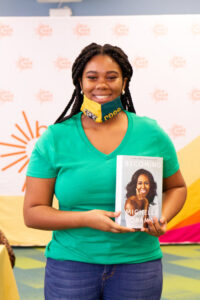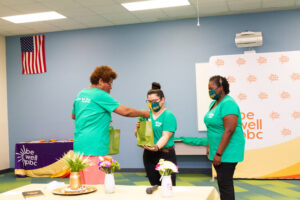 The program kicked off in December 2020 by creating a sense of community among the mentors and mentees through a common, comfortable ritual—a tea ceremony. "Women talk over tea," said Sherry. "It brought people together and it was calming." While the tea was held over Zoom due to COVID-19, the Black, Hispanic, and Indian participants were thoroughly engaged, enjoying the tea, "Sister to Sister" teacups, and care packages were provided by the program. "Some participants even wore hats!" Sherry shared. Dr. Barbara Carey-Shuler, for whom the college's Cross-Cultural Equity Institute is named, gave an inspiring talk about her own journey as a Black female college student, urging the students to pursue their goals.
Following the introductory tea, students came together for education sessions, including mental health, nutrition, and financial literacy and budgeting provided by PNC Bank. Mentors and mentees met together bi-monthly on their own, creating relationships and a support system that in at least one case, helped a student stay in college when she came upon challenges in her life.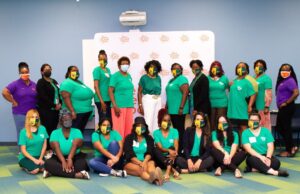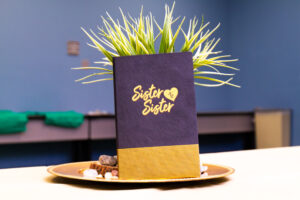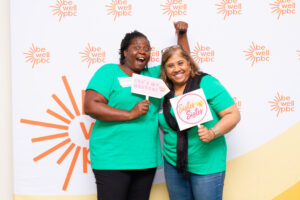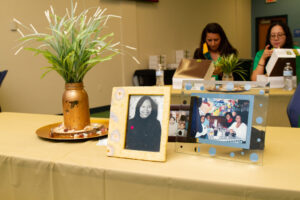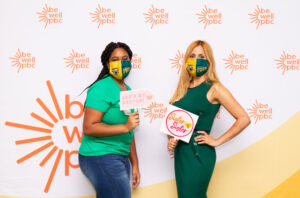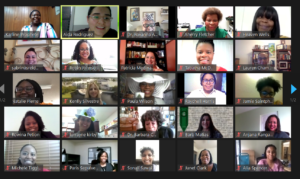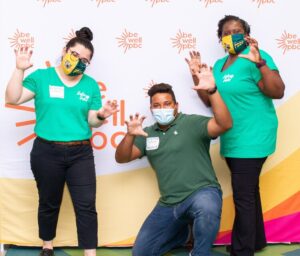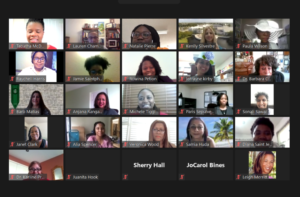 "Some of our students had very stressful situations, especially during COVID," said Sherry. "Having someone to talk to, knowing they're going to survive, they're going to make it, was what these students needed."
The program concluded in May 2021 with an event on PBSC's Lake Worth campus. It was the first time that all the mentors and mentees came together in person. The mentees who completed the program received awards and gift certificates, and Sherry hopes that they were given something else—a sister. "I told the mentees that they may have a friend for a lifetime," said Sherry.
Looking ahead, Sherry is exploring merging the women's program with a similar program for first year male students of color. No matter what happens in the future, Sherry is grateful that she had this opportunity to help others, making an impression on both mentors and mentees. "I can feel good that I paid it forward," she said.